Main Content Area
Student Spotlight
Samantha Park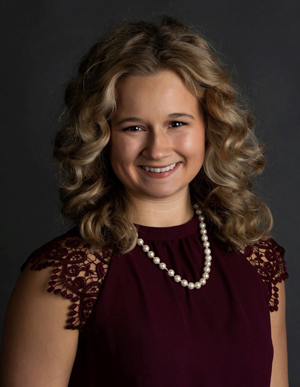 Year in School: Senior
What are your plans after graduation: I am going to take a gap year before applying to PA or Medical school.
Favorite PHSL class and why: My favorite class would have to be PHSL 310. The curriculum and course work challenged me in a new way and I loved learning how concepts from physics, biochemistry, and anatomy all connected.
Favorite extra curricular activities (undergraduate research, clubs, etc) and why: I have been a researcher in Dr. Hales' lab since I was a freshman and I have loved learning about the GC and HPLC. During my junior year, I was a REACH applicant and had my own project centered around the method development of short chain fatty acids and discovering their role in the prevention of ovarian cancer. Research has allowed me to expand my knowledge while challenging my critical thinking and problem solving skills. Outside of school I love baking, hiking, lifting weights, and playing with my puppy, Nova.
Secret Weapon for Success: The earlier you start preparing for exams the better & go talk to your professors. They aren't just there for when you are struggling.
Best Advice for future Physiology majors: Make Time for yourself. I feel like a lot of physiology students are looking at med school, PA school, or graduate school and it's easy to get wrapped up in checking boxes for the next step but enjoy your time while you are here. Four years goes super fast!