Main Content Area
Physiology Faculty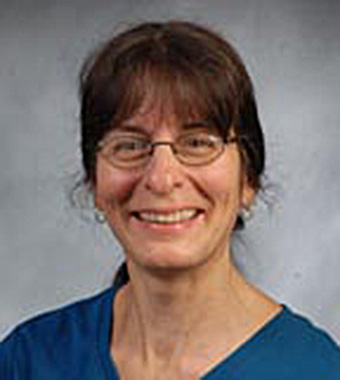 Karen Hales
Assistant Professor
Ph.D. Pathology
University of Colorado Health Sciences Center, Denver
Department of Physiology
Life Science III, Room 2076

Office Hours: By Appointment
Links
No links to additional information currently available.
Courses
PHSL 410/511 Mammalian Physiology
Genetics Resource Sessions in the CRR and SSB units
Medical School Year One Problem Based Learning Tutor (CRR)
Research Interests
The laying hen model of epithelial ovarian cancer offers the opportunity to investigate the early events leading to the establishment of the ovarian cancer. We are interested in what makes the environment of the ovary uniquely conducive to tumor growth. We are exploring the changes that occur in the ovarian stroma over time and as a result of a lifetime of ovulations that create this environment. Additionally, one of the earliest markers of the disease is the presence of E-cadherin positive cells in the stroma. We are determining the role of E-cadherin in the development of the tumorigenic phenotype.
Selected Publications
No information currently available.