Main Content Area
Recent Undergraduate Achievements
2017
Physiology undergraduate student receives Lincoln Laureate
Kara Starkweather received the prestigious Lincoln Laureate award from SIUC. Each college nominates one scholar and then SIUC selects ONE of these scholars as this year's Lincoln Laureate. She will receive a medal from the Governor and will receive a scholarship in honor of this distinction. https://thelincolnacademyofillinois.org/
Physiology undergraduate student receives Fellowship
Elizabeth Geerling was awarded the 2017 Summer Research Fellowship Award from the Endocrine Society to perform research in the lab of Dr. Prema Narayan.

2013
Undergraduate Research Forum - 2013
Brock Kabat - 2nd place Outstanding Poster

Physiology undergraduate student Lacey Gibson honored in saluki spotlight
Physiology undergraduate student Lacey Gibson named Missouri Valley Scholar Athlete
To qualify for Missouri Valley Conference Scholar-Athlete of the Week laurels, student-athletes must carry a cumulative grade-point average of 3.20, completed at least one academic year at a Valley institution and must be at least a sophomore in academic standing.

Physiology undergraduate student Morgan Echols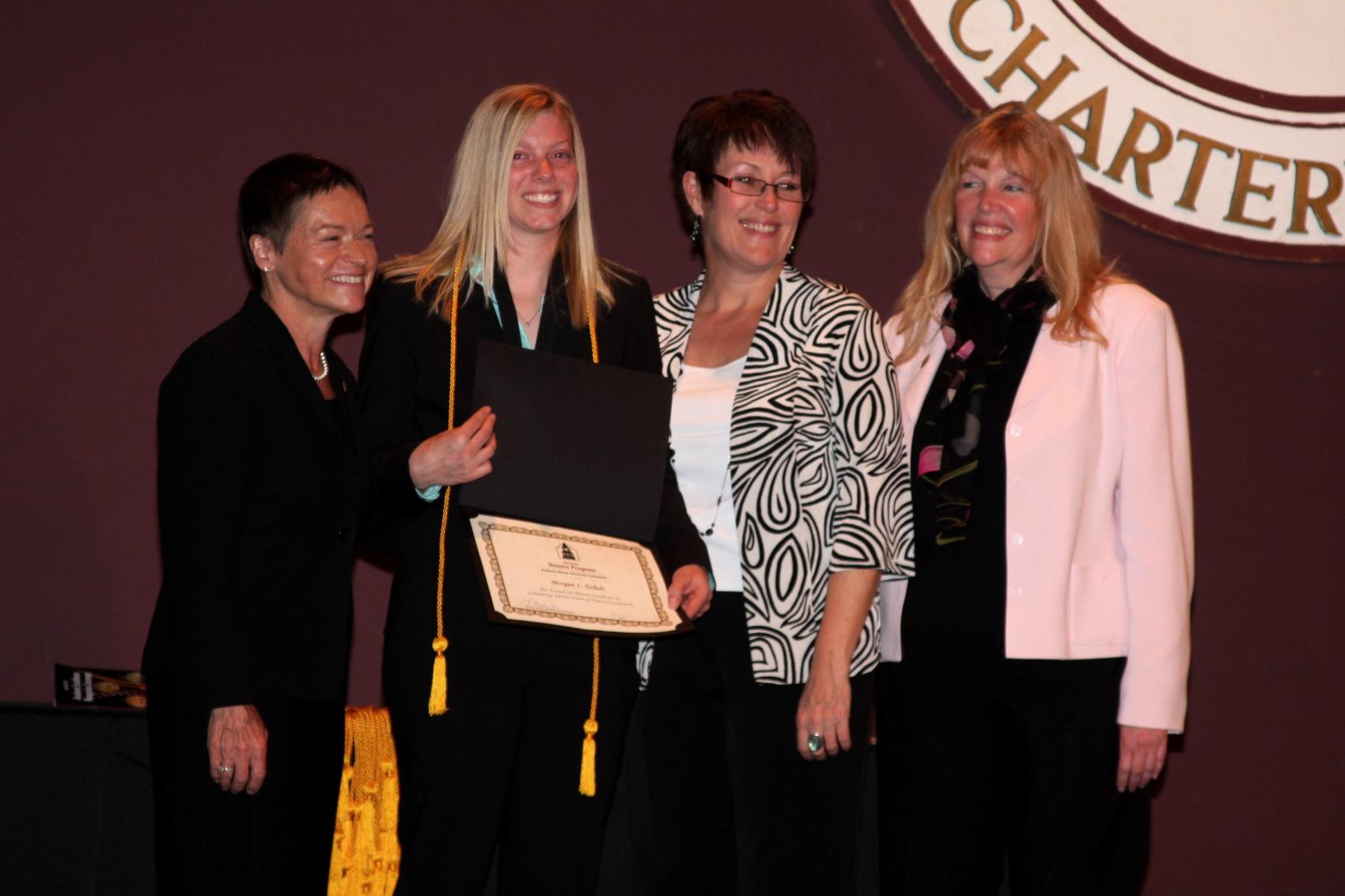 Morgan Echols graduating Magna Cum Laude with honors
2012
SIU Alumni Council Super Student Junior Scholarships
Each year, Student-Alumni Council awards scholarships to outstanding juniors entering their senior year. The amount and number of scholarships vary from year to year, traditionally two scholarships in the amount of $500. Recipients are selected based on involvement in the university and potential impact on the university and the outside community. The Council uses money raised throughout the year to fund these scholarships. These recipients and their families are honored along with the 25 Most Distinguished Seniors at a dinner hosted by the Office of the Chancellor.
2012 Super Student Recipients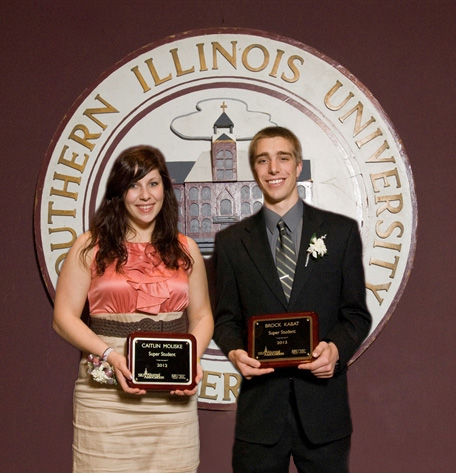 Caitlin Moliske, College of Science, Hometown: Taylorville, IL
Brock Kabat, College of Science, Hometown: Scheller, IL
REACH Undergraduate Research/Creative Activity Awards
These one-year awards are available on a competitive basis to undergraduates conducting research, scholarly, or creative projects under the guidance of a faculty mentor. Awards include a grant of up to $1,500 to pay for expenses and a 10-hour undergraduate assistantship for fall and spring semester during the award term. Project funding begins in July. Students may apply as individuals or as teams of two or more. As a condition of the award, recipients are required to present a poster detailing their research findings or creative achievements at the Undergraduate Research Forum held in late March or early April.
2012 Reach award winners
Blake Cain
Physiology
The Effects of Ethanol on Early Embryonic Motility
Faculty Mentor: Andrew A. Sharp, Anatomy
$1,500.00
Jason Gumbel
Biological Sciences
Role of FOXD1
Faculty Mentor: Buffy Ellsworth, Physiology
$1,500.00
Recent publications from Physiology undergraduate researchers
Scott CA, van Huyen D, Bany BM. Angiopoietin-like gene expression in the mouse uterus during implantation and in response to steroids. Cell Tissue Res. 2012 Apr;348(1):199-211. Epub 2012 Feb 22. PubMed PMID: 22350948; PubMed Central PMCID: PMC3319254.
Bany BM, Scott CA, Eckstrum KS. Analysis of uterine gene expression in interleukin-15 knockout mice reveals uterine natural killer cells do not play a major role in decidualization and associated angiogenesis. Reproduction. 2012 Mar;143(3):359-75. Epub 2011 Dec 20. PubMed PMID: 22187674; PubMed Central PMCID: PMC3307949.
Charles A Scott, Kirsten S. Eckstrum and Brent M. Bany. Localization of C-Fos-Induced Growth Factor (Figf) mRNA Expression in the Mouse Uterus during Implantation. Reprod Sys Sex Disord (in press).